Skip to Content
Serving the Childcare Needs of the Madison, WI Area Since 1981
Since 1981, Pooh Bear Childcare has operated as the premier location for childcare in Fitchburg, WI and Middleton, WI. Locally-owned and -operated, the sole purpose of those who created and now uphold the company is geared toward the betterment and well-being of children. We strive to generate an environment where children are free to create, experiment and learn – at a comfortable yet challenging pace. Our highly-skilled teachers provide activities that enhance children's natural curiosity, interest level and creative expression. This is accomplished through developmentally-appropriate learning experiences. When you drop your child off at Pooh Bear Childcare, you can rest assured they're receiving the highest-quality care in Middleton and Fitchburg.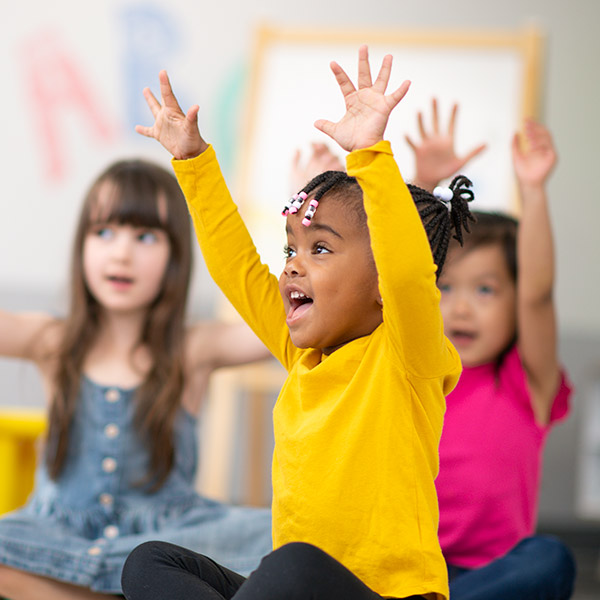 Each Child is an Individual with Their Own Set of Needs
At Pooh Bear Childcare, we understand that every child is an individual and has his or her own set of unique needs and ways of learning. The children themselves, along with their parents and our staff, work together to develop the best rate of learning for each child. It is a privilege and pleasure for our teachers and staff to be a part of your child's learning experiences. We enrich and evolve their environment when they are ready for such change, always keeping the individual child's unique needs in mind. When it comes to children, we believe that first experiences should be positive stepping stones in promoting the ability to view learning as a lifelong process.
Your Child's Needs Are Our Priority
Our teachers believe in establishing expectations for behavior. We see this as a necessity when it comes to a child's safety. It also encourages children to engage in ways that are safe and demonstrate overall respect for one another. We continually strive to implement and meet each child's developmental needs by expanding on the Creative Curriculum Model, using the Wisconsin Model Early-Learning Standards, as well as appropriate assessment tools.
Give your child the best care possible and enroll them at Pooh Bear Childcare. For more information or to schedule a tour of our child-friendly facility, give us a call today!
Our Reputation is Built on Quality Care!